Great Plains Storm Observing Trips in 2005
The 2005 storm season in the Great Plains (A.K.A. Tornado Alley) was one that was difficult for most storm observers. The last half of May, the time period that normally sees the peak of severe weather and tornadoes in the Plains, was unusually quiet due to a persistent ridge of high pressure that settled in for almost three weeks. Storm observers that had scheduled to be in the Plains during this time ended up seeing very little in the way of storms and tornadoes. However, those that were able to re-adjust their plans and postpone their trips to the first half of June ended up witnessing some of the best storms and tornadoes in recent years. It was a season of ups and downs, changing plans, painful disappointments and for some, great success. I was blessed to be able to postpone my trip until the active June period, in which I witnessed fourteen tornadoes during an expedition that encompassed 9,000-miles across fourteen states. I was priveleged to meet and travel with good friends, both old and new. 2005 will be yet another season to remember!
The following links contain a full illustrated logbook documenting all of the storm observing expeditions during the 2005 season. Digital photos and video captures are included in each log.
NOTE: This page really hasn't been 'officially released' yet, as the 'full versions' of some of the storm observation days are currently being completed. As the logs are completed, they will be added to this page. In the meantime, the preliminary info for the days missing from this page can be found on our Event Blog that we maintained during the trip.
Part 8: June 7 - South Dakota supercell and tornado
A long two days of travel ends with a great storm observation day in the northern Plains. Highlights: One tornado, supercell structure, lightning

Part 9: June 9 - Northern Kansas tornadoes
A banner storm observation day in northern Kansas with numerous tornado intercepts. Highlights: Five tornadoes, mammatus show

Part 10: June 10 - Disorganized Oklahoma storms
A day with low expectations brings no surprises. Highlights: Shelf cloud over western Oklahoma mesas

Part 11: June 11 - Oklahoma lightning show
A day of missed tornado opportunities redeems itself with a great lightning show. Highlights: Frequent, close lightning

Part 12: June 12 - Texas tornadofest
An incredible supercell intercept in western north Texas yields seven tornadoes and just about everything else a storm observer could hope for. Highlights: Seven tornadoes, large wedge tornado, flying debris, close lightning, storm structure

Part 13: June 13 - Convenient Missouri supercell
A supercell in Missouri cooperates with a tight travel schedule by forming along the Interstate. Highlights: Funnels, lightning, storm structure

Part 14: June 14 - Amazing tower lightning in WV
Back in West Virginia for very close and detailed shots of lightning repeatedly striking a television tower. Highlights: Drifting and beading lightning channels, leader phenomena, glowing flying shards of metal
Special thanks to: Storm observing could not be done nor would it be very enjoyable without the help and camaraderie of fellow storm observers!
Thanks to friends, old and new, that I either met on the road, 'observer converged' with, or traveled with that made the trip that much more enjoyable: Kurt Hulst, Nick Grillo, William Coyle, Matt Robinson, Fabian Guerra, Dave Crowley, Justin Teague, Amos Magliocco, Scott Blair, Eric Nguyen, Tony Laubach, Jason Persoff, J. R. and Kathy Hehnly, Mike Hollingshead, Shane Adams, Chad Lawson, Bill Hark, Grant Johnson, Ken Dewey, Scott Olson, Chris Hayes, and many others whose names escape me.
To William Coyle, Kurt Hulst, Nick Grillo and Matt Robinson for riding along with me and sharing the duties of expenses, photography, navigation, communications, safety and forecasting.
To my brother Matt Robinson and William Coyle, for providing some of the still photographs that appear on these reports.
To Scott Olson, for providing our crew with lodging in Brookings, South Dakota.
To Pete McConnell and family, for providing lodging and parking for Kurt's car in Hastings, Nebraska.
To the residents of Wakita, Oklahoma, for giving us storm observers a fun event and great food!
To an unnamed coworker in Raleigh, North Carolina who switched work dates with Matt to allow him to fly out and chase with us.
To my employer, CIS Internet, for allowing me the flexibility and time off that made an expedition like this possible.
To my friends in Charleston for welcoming me back and remembering my name!
Most of all thanks to the Lord for blessings of a great season, friends, safety on the roads, and keeping the car running for every one of those 9,000 miles.
Links to more reports and photos:
Most of the storm observers I traveled with this year also have reports from our trips posted on their sites:
Kurt Hulst Michigan
Nick Grillo Michigan
William Coyle Virginia
Dave Crowley and Justin Teague Oklahoma
Amos Magliocco Indiana
Scott Blair Louisiana
J. R. Hehnly Oklahoma
Dr. Ken Dewey Nebraska

Back to Storm Observing main page | Back to the Storm Highway main page
This web site is made possible by support from CIS Internet.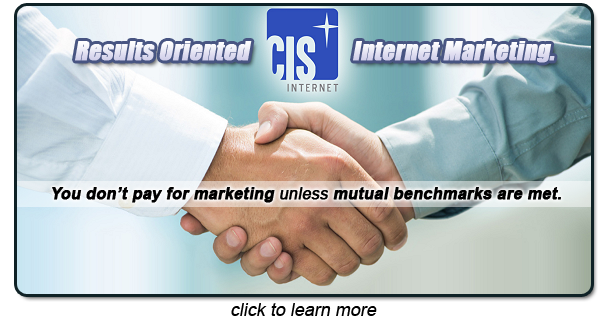 GO: Home | Storm Expeditions | Photography | Extreme Weather Library | Stock Footage | Blog
Featured Weather Library Article:
All content © Dan Robinson. All usage requires a paid license - please contact Dan for inquiries.

Web Site Design and Internet Marketing by CIS Internet